Scams and Fraud
The arrival of the COVID-19 vaccine has been announced and unfortunately scammers will use this as an opportunity to take advantage of people eager to get the vaccine. We don't know what the scam will look like but it's important people are aware that scammers are eager to knock on your door, call your phones, send you emails and pretty much contact you any way possible. Federal Agencies Warn of Emerging Fraud Schemes Related to COVID-19 Vaccines
SMP (Senior Medicare Patrol)
COVID-19 Vaccine Email Survey is Not Legitimate
The arrival of the COVID-19 vaccine has been announced and unfortunately scammers will use this as an opportunity to obtain sensitive information. An email that may appear to be coming from Pfizer or Moderna, images below, is being sent to people asking them to take a survey in exchange for a reward. This is not a legitimate email. Do not open emails or hit links unless you know and trust the sender. Read more.
Remember these tips to help you avoid vaccine scams.
Medicare covers the COVID-19 vaccine, so there will be no cost to you.
You will need to share your Medicare card with your health care provider or pharmacy when receiving your vaccine, even if you're enrolled in a Medicare Advantage plan.
If anyone else asks you to share your Medicare Number or pay for access to the vaccine, you can bet it's a scam.
You can't pay to put your name on a list to get the vaccine.
You can't pay to get early access to a vaccine.
Don't share your personal or financial information if someone calls, texts, or emails you promising access to the vaccine for a fee.
Guard your Medicare card like it's a credit card.
Medicare will never contact you for your Medicare Number or other personal information unless you've given them permission in advance.
Medicare will never call you to sell you anything.
You may get calls from people promising you things if you give them a Medicare Number. Don't do it.
Medicare will never visit you at your home.
Medicare can't enroll you over the phone unless you called first.
COVID-19 Consumer Tip Sheet - Tips for Protecting Yourself and Medicare
STEPS to Prevent, Detect, Report Medicare Fraud
Fraudulent Covid-19 At-home Testing Kits
We are your local SMP. If you think you have been a victim of fraud, contact us or call 1-800-994-9422 to be connected with the SMP program at your local agency on aging.

---
Federal Trade Commission
They might say they're from Medicare (they're not) with a health kit, from the CDC (again, not) with a vaccine kit, or the Social Security Administration (nope), telling you there's a problem with your SSN (there's not). And some scammers might even still be running some of their go-to favorites: tech support, utilities, or lower-your-interest-rate scams. Read More.

Also visit: FTC: Protecting Yourself from Scams
FTC: Social Security Administration scams
Predators pounce during coronavirus
Lorina's cellphone rang. Seeing it was a local call, the 61-year-old picked up. A woman's voice said she was working with Medicare to distribute tests for COVID-19. All she needed was Lorina's name, address, and Social Security and Medicare information. She gave it to her – but later called the SMP to report it when she received a warning from the SMP in the mail. So goes one of the many frauds local and federal authorities say have emerged amid the COVID-19 pandemic, feeding off the fear and confusion bred by the virus and its lack of a cure or vaccine. Read the full news story.
---
SNAP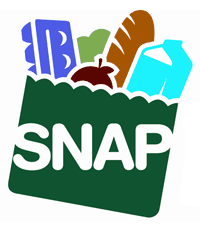 Please be aware that unscrupulous individuals may use COVID-19 as an opportunity to create a scam in order to steal your personal information. There has been at least one report of a potential scam targeting Supplemental Nutrition Assistance Program (SNAP) participants. Read more. If you are unsure if a request for information is legitimate, contact your local SNAP office or contact the SNAP program here at AOASCC.
---