Calling all Artists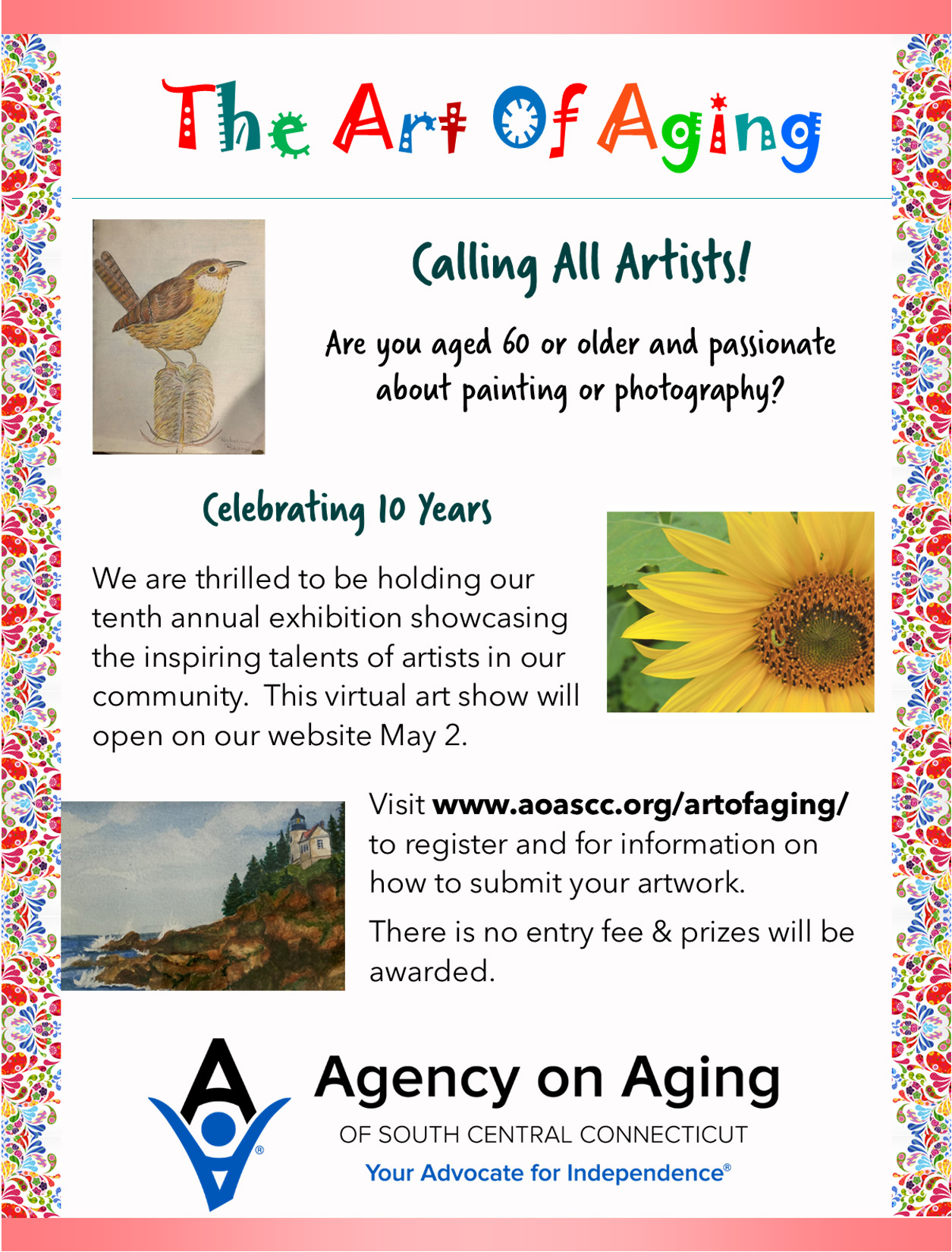 Are you aged 60 or older?
Are you passionate about painting or photography?
Share your talent with us! There is no entry fee and prizes will be awarded.
---
Three Simple Steps
Complete your registration (click button below). You must register prior to sending your artwork.
Complete a form (fillable pdf) for each painting or photography submitted. We welcome artists submitting multiple pieces of art. However, based on capacity, AOASCC reserves the right to select which works will be included in the exhibition.
Email the artwork form and a photo of the artwork to info@aoascc.org. Artwork must be mailed as a jpg. or png. attachment. If you insert the artwork into the email instead of attaching it as a file, we may not be able to transfer the artwork over to the gallery site.
Submissions deadline is April 25. If you have questions or need assistance, please contact Sue Hamilton at shamilton@aoascc.org or 203-785-8533, extension 3166.