Census 2020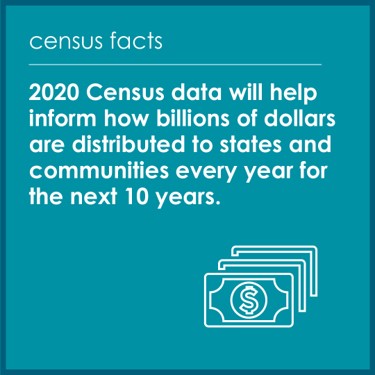 Watch your mail! In mid-March, each home will receive an invitation to respond online, by phone, or by mail. Beginning in May, census workers will begin begin visiting homes that haven't responded to help make sure everyone is counted. Completing the census is required; it is a way to participate in our democracy and say "I count!"
Your information is kept confidential - federal law protects your responses. Your answers can only be used to produce statistics.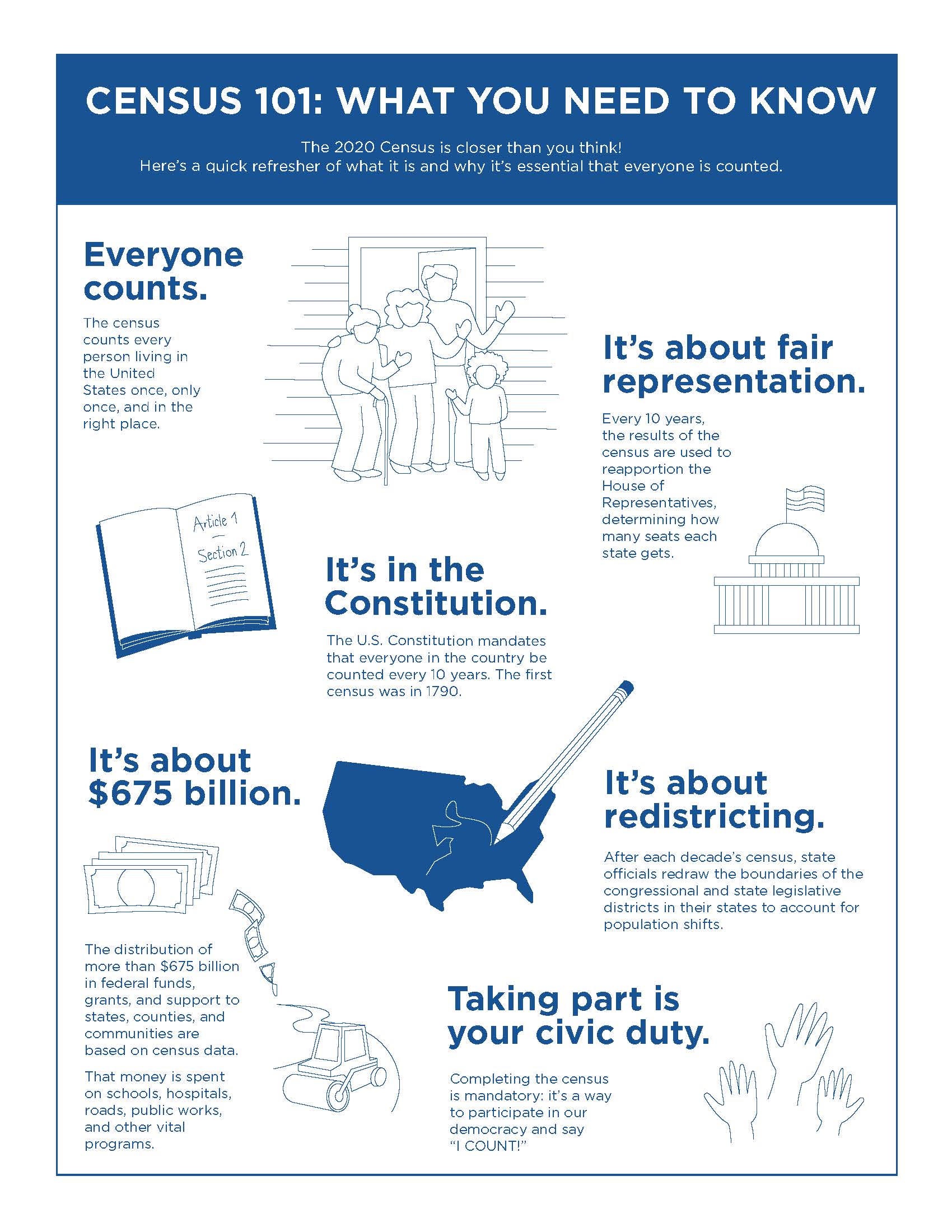 Responding is
important
Information collected in the census will inform the allocation of more than $675 billion in federal funds for states and communities each year.

Census data is used as local governments and businesses plan for the future.

Census results are used to adjust or redraw electoral districts, based on where populations have increased or decreased.



Learn about language support.
Stay Safe while You Take the 2020 Census


Census Fraud Warning Signs
You get an unsolicited email purporting to be from the Census Bureau. For household surveys and the decennial Census, the agency almost always makes contact by mail.
A supposed census agent asks you for money or financial data, such as the number of and amount in your bank account.
A supposed census taker threatens you with arrest. Taking part in the Census is required by law, and you can be fined for not doing so, but you can't be imprisoned.