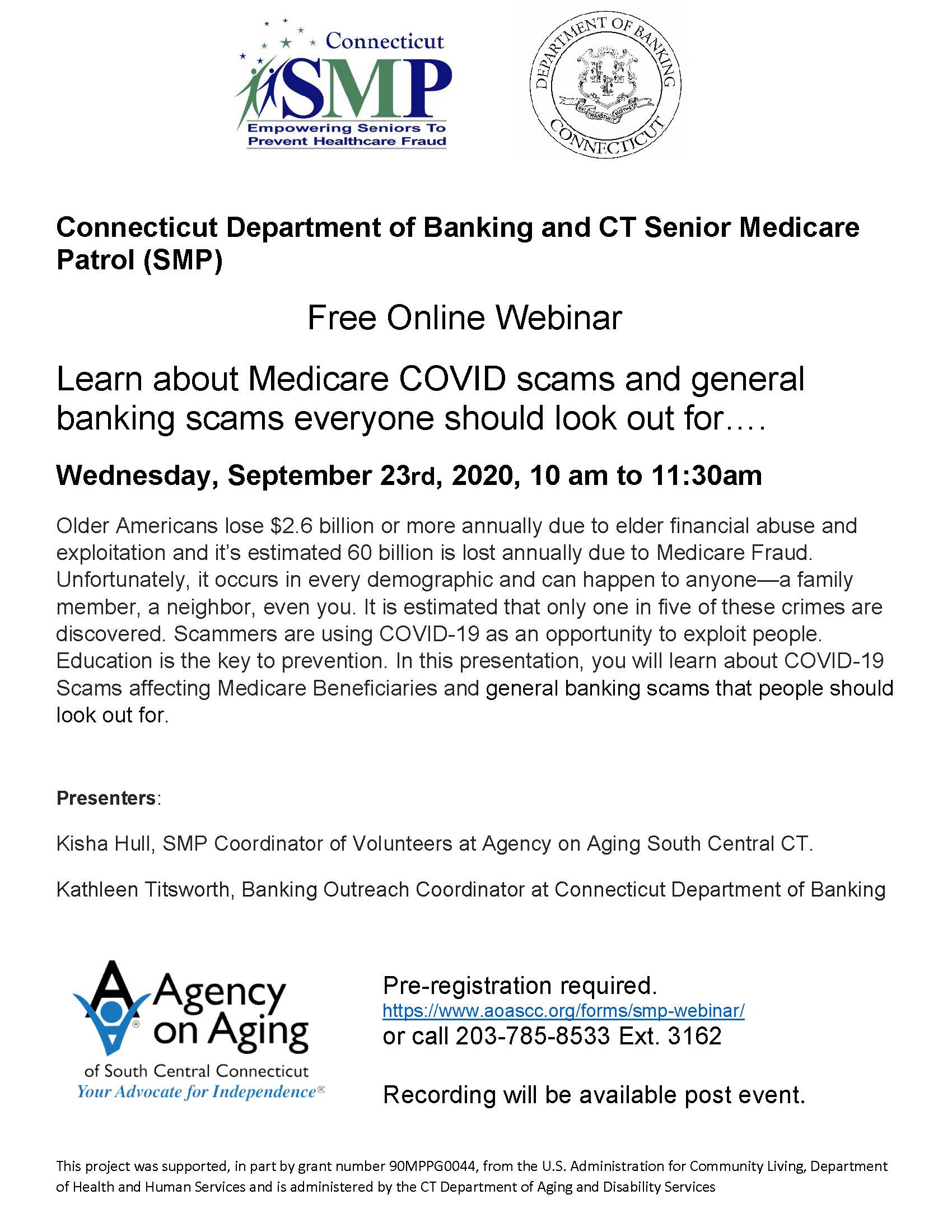 Presented by Connecticut Department of Banking and CT Senior Medicare Patrol (SMP)
Learn about Medicare COVID scams and general banking scams everyone should look out for….
NEW DATE
Wednesday, September 30, 2020, 10:30 am to 12:00 noon
Register Here

Older Americans lose $2.6 billion or more annually due to elder financial abuse and exploitation and it's estimated 60 billion is lost annually due to Medicare Fraud. Unfortunately, it occurs in every demographic and can happen to anyone—a family member, a neighbor, even you. It is estimated that only one in five of these crimes are discovered. Scammers are using COVID-19 as an opportunity to exploit people. Education is the key to prevention. In this presentation, you will learn about COVID-19 Scams affecting Medicare Beneficiaries and general banking scams that people should look out for.
Presenters:
Kisha Hull, SMP Coordinator of Volunteers at Agency on Aging South Central CT.
Kathleen Titsworth, Banking Outreach Coordinator at Connecticut Department of Banking
Recording will be available post event.
---
Comments: