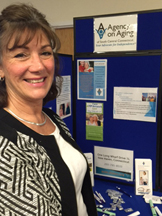 On May 22nd Cherie Strucaly represented AASCC at the Mature Adult Day Fair hosted by the Community Action Agency of New Haven. Approximately 70 older adults attended, receiving information from each of the participating organizations and enjoying lunch.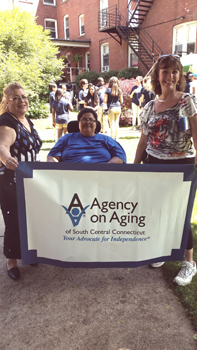 On Friday May 29th AASCC staff Janet Perez and Cherie Strucaly walked in the Fair Haven Community Parade hosted by The Mary Wade Home. This is the 7th year that the Fair Haven section of New Haven is celebrating its community. The Parade began at Chatham Square Park and ended at the Mary Wade Gardens with Italian ice and pizza.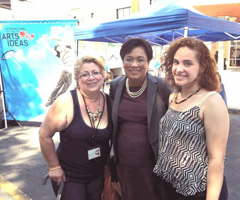 Janet Perez was back in Fair Haven on May 30th (pictured here with New Haven Mayor Tony Harp) to staff a table for AASCC during the Chatham Neighborhood Cultural Festival. This event was part of a series of events celebrating New Haven's great neighborhoods, leading up to the Arts & Ideas Festival.
---
Comments: