Interagency Council on Aging of South Central Connecticut
Next M-Team Meeting
Thursday, May 19, 9:30 am
A case will be presented regarding a 74 year old woman living alone in the community. There have been ongoing concerns regarding the conditions of the home, as well as individual's ability to remain in the home related to eviction. Consumer has mental health issues that are affecting her ability to make appropriate decisions and have created a barrier to care in the community. Protective Services for the Elderly had been involved previously for allegations of neglect, however, are no longer involved. The Care Manager will discuss details of the case and interventions that have been implemented
RSVP to receive the meeting link.
Want to stay informed about the Interagency Council? Send us an email.
About the Council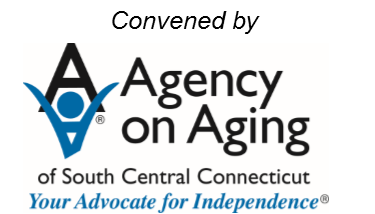 The Interagency Council on Aging of South Central Connecticut, convened by AOASCC, is a consortium of representatives from non-profit, for-profit and government agencies in the south central region that serve older adults and caregivers.
The mission of the Council is to bring together these providers for educational and networking opportunities. Each month the Council hears from a speaker on a current topic, followed by a time of sharing ideas across agencies.
M-Team
A subgroup of the council, the Multi-Disciplinary Team (M-Team), meets to assist and educate care managers and service providers in addressing elder abuse, neglect or exploitation.
The M-Team is an opportunity for frontline staff to participate in case presentations about challenging cases, particularly cases with issues of elder abuse, neglect, exploitation, hoarding, abandonment….all the difficult cases with few options. M-Teams utilize case presentation, best practice, and brainstorming in a non-judgmental environment to support one another and occasionally identify an option that hasn't already been explored.
---