Fall Prevention

Many people think, "It won't happen to me." However, according to the U.S. Centers for Disease Control and Prevention:
More than one out of four older adults fall each year.
Falling once doubles your chance of falling again.
Fear of falling

may cause a person to cut down on their everyday activities. When a person is less active, they become weaker and this increases their chances of falling.

One out of five falls causes a serious injury such as broken bones or a head injury.

Fall death rates

among adults age 65 and older increased about 30% from 2009 to 2018.
Read more myths about falling.
Check Your Risk
Falling is NOT a normal part of aging. There are steps you can take to reduce your risk. Answer 12 questions to learn more.
An Overview of How to Prevent Falls
Falling is not a certainty just because you're aging. In fact, there are ways to greatly minimize your risk of becoming a statistic.
Download a list of the six steps.

Making Your Home Safer
Falls are the leading cause of fatal and non-fatal injuries for older adults and a third of these falls involve hazards at home. Use the following check-list to identify potential hazards and know what to do about them.
Fall Prevention Checklist
P.R.I.D.E. - A Community Resource
Yale's PRIDE program is a Free, Fast, and Easy way to increase an individual's chances of safely remaining in their home. PRIDE provides fall-risk assessment, a home safety check and connection to community resources. To find out more visit the PRIDE website.
Are you a caregiver?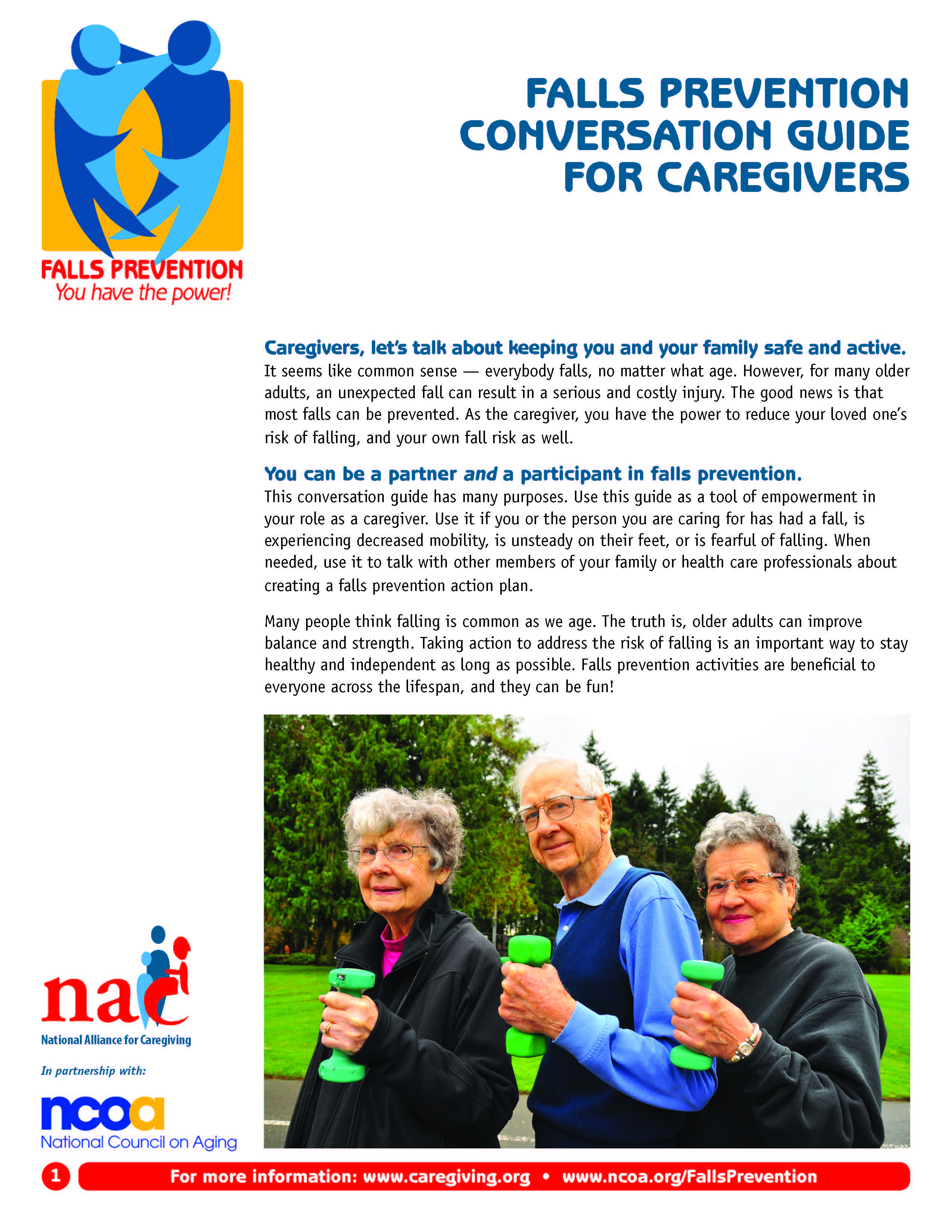 Visit the Caregiver Corner on Care Network Link for more ways you can help prepare a safe environment for your family member and tips on how to have a conversation about risk factors.