The Art of Aging
This is our 9th year celebrating older artists as part of Older Americans Month. This year's theme Communities of Strength recognizes that older adults have built resilience and strength over their lives through successes, failures, joys, and difficulties. Their stories and contributions help to support and inspire others.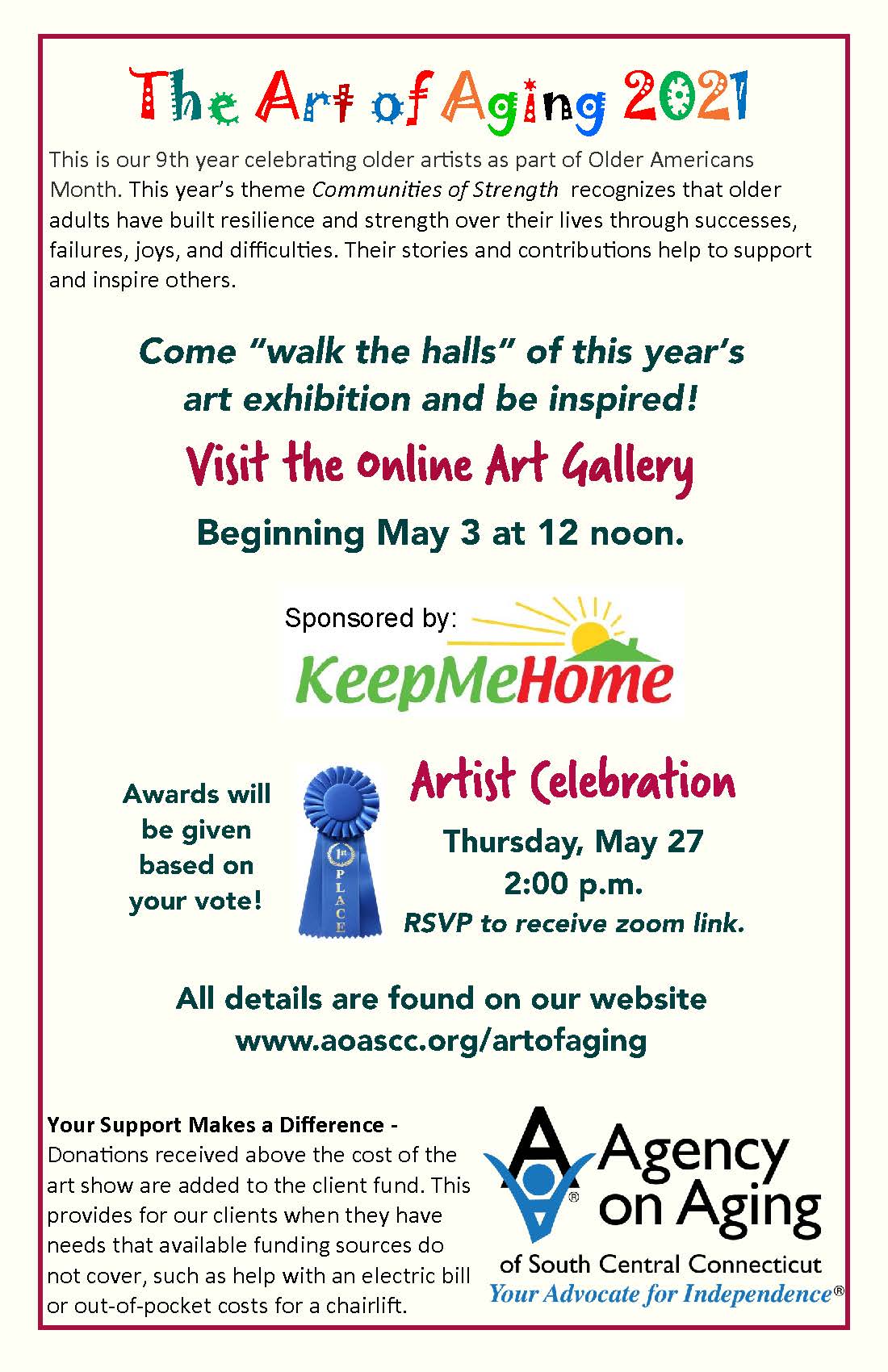 Visit the Online Art Gallery
Come "walk the halls" of this year's art exhibition and be inspired!
Beginning May 3 at 12 noon.
Visit the gallery, sign the guestbook & vote for your favorite artwork!
Artist Celebration
Online Thursday, May 27, 2:00 p.m.
Popular Choice Awards will be announced.


Calling All Artists!
There is still time to submit your artwork.
All individuals aged 60 and over are welcome to submit photography or paintings via email. Deadline for submissions is April 19.
Thank you to our sponsor


Your Support Makes a Difference
Even a small gift can go a long way in helping an individual remain safely in their own home and community.

There are times that our clients have needs that available funding sources do not cover, such as an unpaid electric bill in the middle of a frigid winter or the out-of-pocket costs of a a chairlift. Donations received above the cost of the art show are added to the client fund so we can respond when we are needed most.