Volunteer with Senior Corps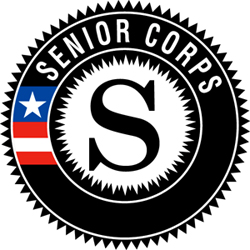 The Senior Corps Programs – Foster Grandparents, Senior Companions and RSVP – offer individuals who are 55 years of age and older an opportunity to give back to their communities, connecting them with the people and organizations that need them most. Conceived during John F. Kennedy's presidency, Senior Corps currently links more than 270,000 Americans to service opportunities. Their contributions of skills, knowledge, and experience make a real difference to individuals, nonprofits, and faith-based and other community organizations throughout the United States.
Individuals must be willing to make a commitment to serve on an ongoing basis, 2-20 hours per week. Individuals have an array of opportunities to choose from based on their interests and availability. Volunteers receive guidance and training so they can make a contribution that suits their talents, interests, and availability.
Examples of opportunities include the following:
Mentor preschool children
Be a companion to frail older adults who are living in their own homes or apartments
Provide money management counseling to older adults or individuals with disabilities
As a benefit check-up volunteer, screen adults to determine if they qualify for services and/or monetary assistance
Programs provided through funding by the Corporation for National and Community Service.