Make a Donation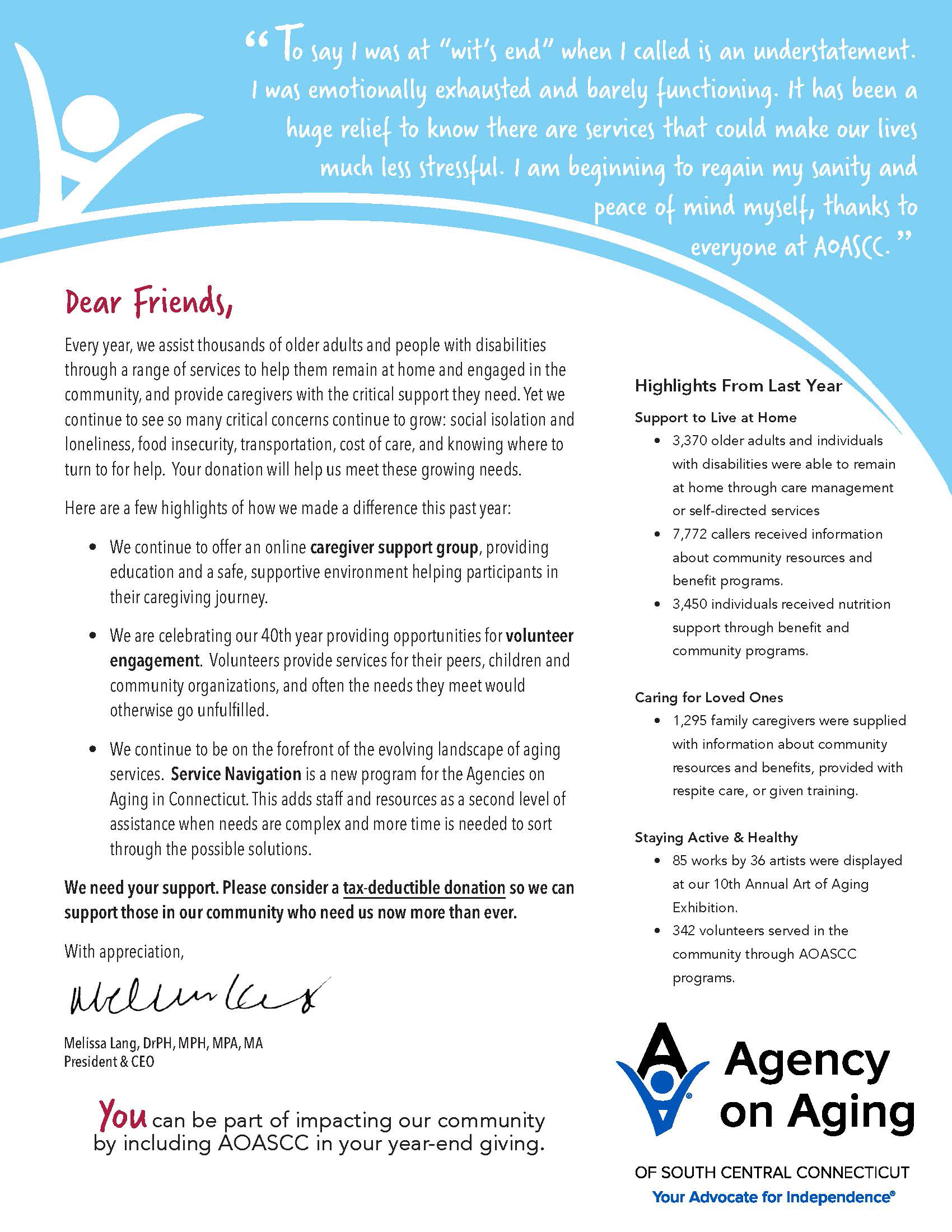 Your Support Matters
Every year, we assist thousands of older adults and people with disabilities with a range of services to help them remain at home and engaged in the community and provide caregivers with the critical support they need. Yet, we continue to see so many critical concerns continue to grow: social isolation and loneliness, food insecurity, transportation, cost of care, and knowing where to turn for help. Your donation will be part of meeting this growing need.
Read about this past year's impact.
AOASCC is a private non-profit agency and a 501(c)(3) qualified charity.
Note: Our credit card donations page is secure.
(* Denotes Required Fields)