Staying Active & Healthy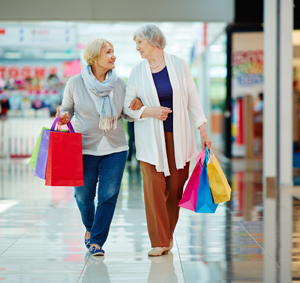 The best way to stay healthy is to be physically active and socially involved.
Opportunities to Volunteer
Would you like to give to your community by sharing your time, skills, and experiences? Not only will the recipients of your time benefit, but volunteers report better health and a better outlook on life.
Some programs provide a small stipend.
Some opportunities only require an hour a month, others a weekly schedule.
There are a wide array of opportunities available. We'll find the one that is right for you!
See the list on the left - click on one to find out more!

Wellness & Exercise
Maintaining an independent lifestyle is dependent on staying active. Whether you are looking for ways to maintain your physical fitness, improve your endurance, strength, balance, and flexibility, or want to manage a chronic health condition better, check out our wellness and exercise options.

Fall Prevention
Many people think, "It won't happen to me." But the truth is that 1 in 4 older adults fall every year in the U.S. - explore our resources to find out how to reduce your risk.

Nutrition
As we age, our metabolism will slow down, which means we need fewer calories than earlier in life. At the same time, however, nutrient needs will stay the same or even increase. Eating healthy is even more important than ever before! Check out the healthy eating tips and community resources on the nutrition page.