Take the Pledge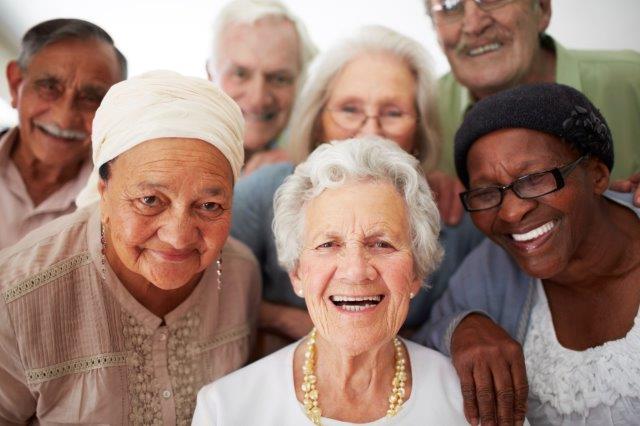 Stand up and be an Agent of Change
By signing your name -- or your organization's name -- you are making a commitment to stand up to ageism.
I WILL BE AN AGENT OF CHANGE.
We are all aging ... growing old is not a disease.
Older adults are productive members of society.
I will appreciate the positive impact older adults continue to make in my community and my life.
I refuse to mistreat anyone based on their age.
Age discrimination has no place in my community.
I PLEDGE TO STAND UP TO AGEISM AND ALL MEAN SPIRITED BEHAVIOR.
---
| Name / Organization | City | State |
| --- | --- | --- |
| Adrienne J. Esler | Middletown | CT |
| DONNA KRUPA | ANSONIA | CT |
| Marian Iglesias | Miami | Fl |
| Darlene | Radford | VA |
| Lydia Hall | East Haven | CT |
| Susan Rumanoff | Wallingford | CT |
| Alexandra Sauro | Hamden | CT |
| Heidi loxley | Pontefract | Yo |
| Panda HomeCare | Glastonbury/New Haven | CT |
| Kristina Carlson/Yale University | New Haven | CT |
| Mary Carbone | Hamden | CT |
| Taras Korzhak | Wethersfield | CT |
| Vi at La Jolla Village | San Diego | CA |
| Patrick Decker New Haven Department of Elderly Services | New Haven | CT |
| Connie Velander | Guilford | CT |
| Kimberly Henderson | Ridgefield | CT |
| Jalissa Cruz | Norwich | CT |
| Effie Morris Ferguson | Hartford | CT |
| Emilie Steinnagel | Guilford | CT |
| Byron D Peterson | Shelton | CT |
| Ruth Montgomery | Guilford | CT |
| Hannah Ward | Hamden | CT |
| Silvana Marino | New Haven | CT |
| Danielle Coppola - AOASCC | New Haven | CT |
| Katie Daly, LCSW | Middletown | CT |
| Maureen Quinn | Middletown | CT |
| Sherry Rose Mcguire | Cromwell | CT |
| Cromwell Senior Center | Cromwell | CT |
| Lisa Olson | Cromwell | CT |
| Ann Marieluongo | Norwich | CT |
| Mansfield Senior Center | Mansfield | CT |
| Deborah Gwiazdowski | West Haven | CT |
| Valayshia Brookins | Middletown | CT |
| Stephanie Sills | Waterbury | CT |
| David Lapie | Guilford | CT |
| Stefanie Theroux | Hamden | CT |
| Syrette Green | West Hartford | CT |
| Shyler Losty | Waterbury | CT |
| Diane Taylor | Plainville | CT |
| Rachel Vogt | Derby | CT |
| Nancy Kiely | Hartford | CT |
| Lisa Wrinn | East Hartford | CT |
| Gianna Perrotti-Vitas | Waterbury | CT |
| MaryLee Raro | Waterbury | CT |
| Linda Khamphouy | North Haven | CT |
| Cherylann Savo | Hamden | CT |
| Susan Field-Burguiere | Old Saybrook | CT |
| Katelyn Trauger | New Haven | CT |
| Behavioral Health and Wellness Solutions of CT | Hamden | CT |
| Dawn Hebert | Derby | CT |