Join the Stop Ageism Campaign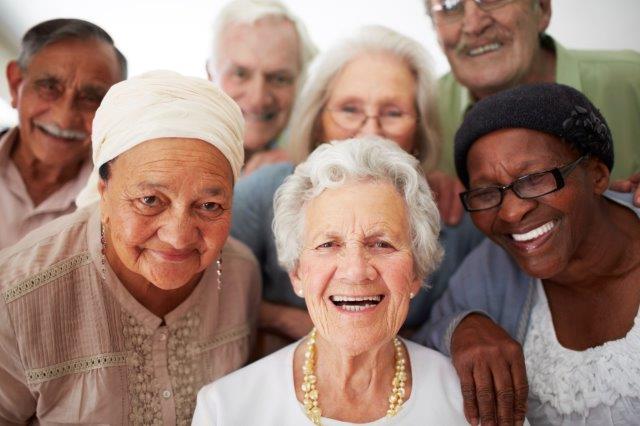 Take the pledge – make a commitment to stand up to ageism.
I will recognize the diversity of older adults.
I will appreciate the positive impact older adults continue to make.
I refuse to mistreat anyone based on their age.
I will advocate for stopping ageism in my community.
Add your name or your organization's name to the pledge wall. Or fill out two pledge forms and add both!
---
Don't forget to share your story!   Can you tell us how you have experienced ageism or are challenging ageism in your everyday life?
https://www.aoascc.org/stop-ageism-now/submit.aspx
| Name / Organization | City | State |
| --- | --- | --- |
| Jennifer Resto | Meriden | CT |
| Natalie Domenech | Norwalk | CT |
| Alexis R. Aberle, BSW | East Hartford | CT |
| Elm City Communities | New Haven | CT |
| Strong House Adult Day Center | Madison | CT |
| Lindsay Miller | Unionville | CT |
| Lisa Smith | Branford | CT |
| Linda M Buffa | Oxford | ct |
| Katie Nants | Milford | CT |
| Toni Marie | Thomaston | CT |
| Tajae | New Haven | CT |
| Cristina Prestin-Latham | Fisher | IL |
| Christina Frets | Clinton | CT |
| North Central Area Agency on Aging | Hartford | CT |
| Gainor Tomokiyo | Honolulu | HI |
| Jennifer Nykyforchyn | Monroe | CT |
| MARY erdman | New Haven | CT |
| MARY Erdman | New Haven | CT |
| Law Office of Donna R. Levine | North Haven | Co |
| Valley Interfaith Council | Shelton | CT |
| Jennifer Kelley | Winsted | Connecticut |
| The Prayer Place | Bloomfield | CT |
| Kristen S. | Cheshire | CT |
| Elizabeth Laden | Orange | CT |
| Bob Pannone | Shelton | ct |
| Lachyel lacy Vaughn | BRENTWOOD | NY |
| Stephanie | Ledyard | CT |
| Kayla Sherrodd | Laramie | WY |
| Carrie McAlinden/AASCC | New Haven | CT |
| Linda Bernegger/ AASCC | New Haven | CT |
| Patricia Babbage | Oxford | CT |
| Yale Health Center | New Haven | CT |
| Betsy Frederick, Shoreline Village CT | Guilford | CT |
| Nick Olear / Seabury At Home | New Haven | CT |
| Trumbull Human Services | Trumbull | CT |
| Iraida Reyes-Monroe | Shelton | CT |
| Elsada Beckford | Bridgeport | CT |
| Tal Lawrence | Bloomfield | CT |
| GoldenRule Wellness Mission | New Haven | CT |
| Kay | Harford | Ct |
| Kyshonda Nichols | New Haven | CT |
| kpu | Hamburg | NY |
| Jenai Dawson | New Britain | CT |
| Wendelys | HARTFORD | CT |
| Debra Nadaskay | goshen | CT |
| Wendelys | Hartford | Ct |
| Laura G. Comen/Luther Ridge at Middletown | Middletown | CT |
| Janet Juall | Sandy Hook | CT |
| Georgian Lussier | Wallingford | CT |
| Kathy | Southbury | CT |