TEARSTM - Annual Elder Abuse Conference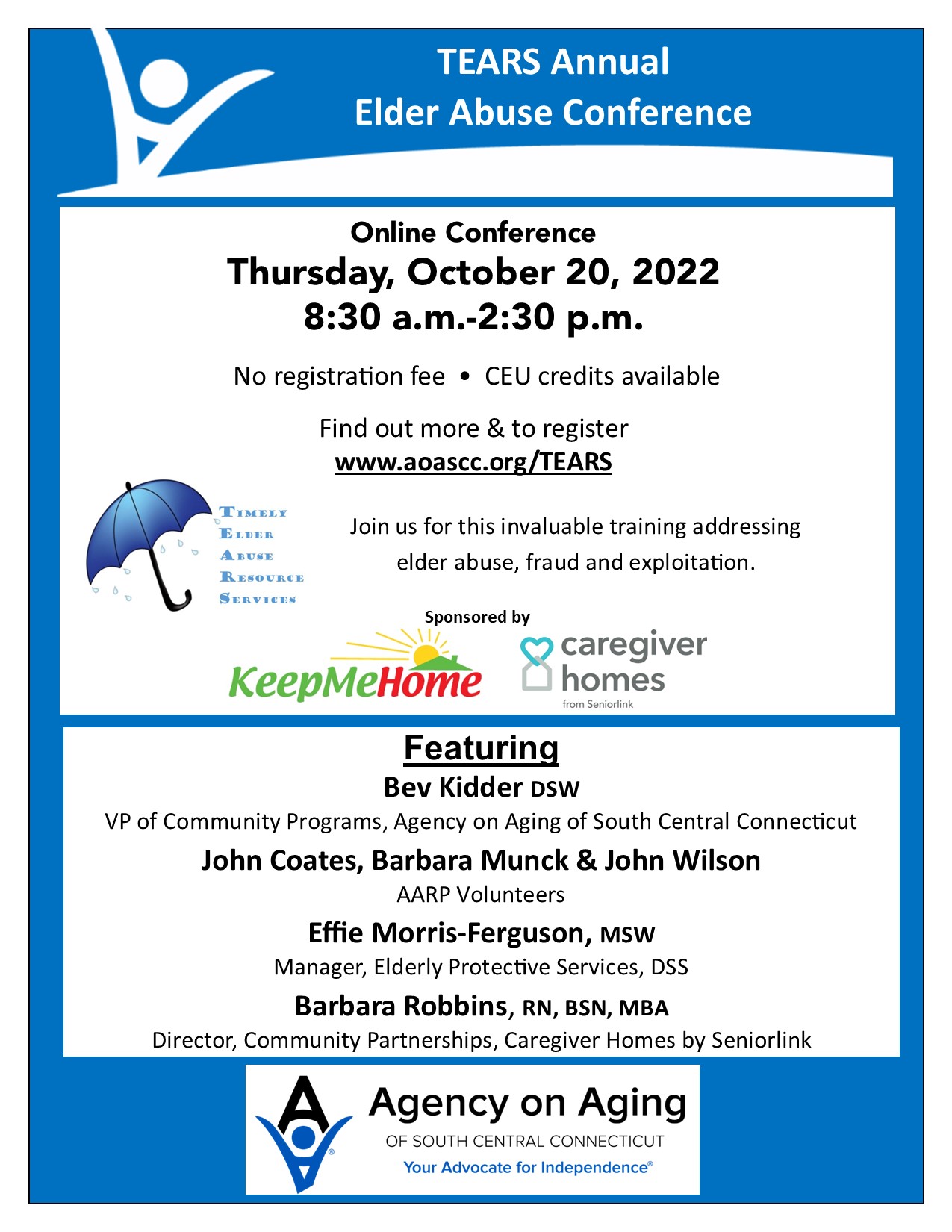 Online conference
October 28 - 8:30 a.m. - 1:30 p.m.
Sharing Real Stories
From their experience working on the front line of elder abuse, our speakers will share authentic stories of both successes and challenges. They will share strategies that worked and the frustrations they encountered along the way. Real stories, not from textbooks, but real life experiences.
Featuring
Bette Ann Moskowitz, Author
Heather Cherry, U.S. Attorney
Adrianne DeVivo, Dementia Specialist Hartford HealthCare Center for Healthy Aging

This Event Made Possible by
Platinum Sponsor