73% of the students tutored by Experience Corps volunteers showed improvement in their reading scores- even those students who were one or more grade levels behind in reading skills.
AARP Experience Corps began in 2007 with 13 EC volunteers tutoring in 2 schools in Hamden. This fall, we are anticipating that 40 volunteers will serve in 14 locations in Hamden, New Haven and East Haven.
The numbers tell us that this program is making a real difference in the lives of children, but why? When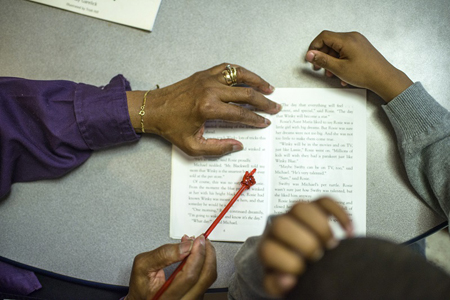 AOASCC's Experience Corps Manager Sheila Greenstein was asked this question, she pointed to the intergenerational core of this program – pairing adults 50 and over with children in kindergarten through third grade. Strong mentoring relationships are built and children thrive under the attention of these volunteers, gaining ground not only academically but in overall confidence.
When asked about the program's impact, the EC volunteers talked about the achievement of their students, but their stories also underscored the importance of this mentoring relationship.
Students give me a hug and say, 'please come back'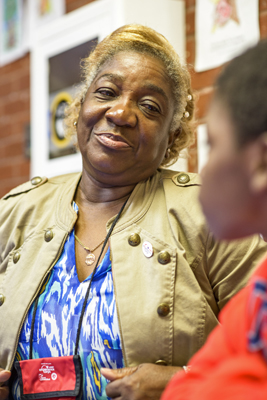 When I came into the classroom, many students would look up at me with the question "me?"
It was always nice to walk into a classroom and have kids ask if I could work with them.
It is also clear in the tutors' comments that they consider their commitment of time to these children worthwhile.
I am so thankful for this opportunity.
The teachers and I have done a happy dance for our student's success.
My student's expression of joy when she gets something right is priceless!
Some of my student's personal stories are so funny they make my day!
I feel almost like their grandparent.
The success of Experience Corps goes beyond the numbers, it's in the stories of the children and the volunteers. Add your story - there are still openings for this fall. Click here for more information, requirements and how to volunteer!
Experience Corps is a program of the Agency on Aging on South Central Connecticut and a proud member of the AmeriCorps National Service Network.
---
Comments: