In December, AOASCC was the recipient of a $3,000 grant from a fund held at the Community Foundation for Greater New Haven. In considering where this money would have the most impact, the Supplemental Nutrition Assistance Program (SNAP) was at the top of the list.
With this generous grant, we will be able to reach 170 additional older adults. With the average SNAP benefit of $119 a month, this grant has the potential to provide $242,760 in grocery assistance annually, which would have the effect of multiplying the grant dollars about 81 times.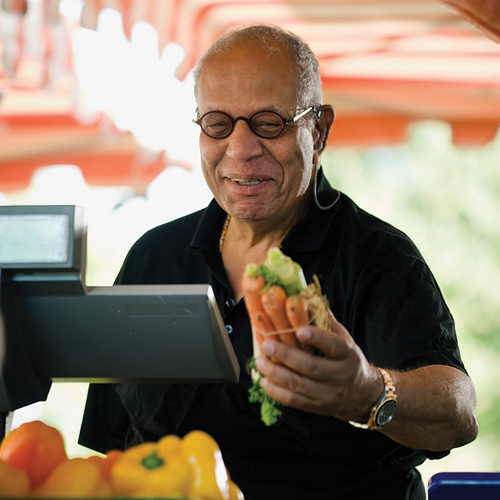 What is the impact of SNAP? A study by the National Council on Aging (NCOA) found that nationally 15.5% of adults 60 and older face the threat of hunger, and the rate doubled between 2001 and 2014. At the same time, the food insecurity rate for all senior households grew from 5.5% to 8.9%. In Connecticut, New Haven County has the highest rate of food insecurity in the state at 13.9%.
The Supplemental Nutrition Assistance Program (SNAP) is a resource to address food insecurity, provide awareness to the benefits of healthy eating and give seniors the resources they need to purchase nutritious food. Yet, only 2 out of 5 older adults who are eligible for SNAP benefits apply.
In 2015 AOASCC was awarded a grant by the National Council on Aging (NCOA) to get the word out about the benefits of healthy eating and to assist older adults in applying for SNAP. The work of our staff work was so exemplary that the NCOA used our program as a Best Practices Model to help guide other community organizations as they began their own programs. However, it was clear that there was more work to be done, so AOASCC applied for and was awarded an additional 2 year grant. Now we can extend our outreach even further.
This is just one story of how this program impacts the lives of older adults in the greater New Haven area.
I don't know where to begin to thank you for all the help Janet Perez did to get the SNAP program for my mom. My mom was able to purchase foods she wasn't able to afford in the past. It gave her a great feeling to know she can afford to go grocery shopping and take care of herself.

Find out m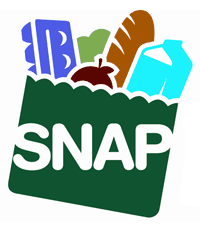 ore about how to get help with the cost of groceries here or by visiting benefitscheckup.org.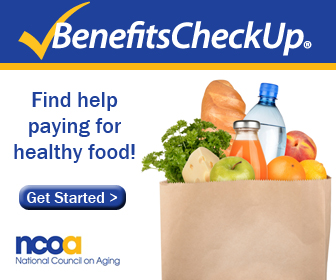 ---
Comments: