Joan has lived on the same road in North Haven for over 50 years. She has led – and continues to lead – a busy life as a real estate broker for 41 years and raising three daughters. Her family now includes nine grandchildren and 1 great-grandchild.
Joan met a woman named Mimi in the early 60's. Mimi was an artist and encouraged her to join the classes she taught. Joan, however, was busy and told her that she wasn't into art. Fast forward through the years and, in 2001, she saw some of Mimi's art that was so beautiful that it inspired her to think "maybe I can do that."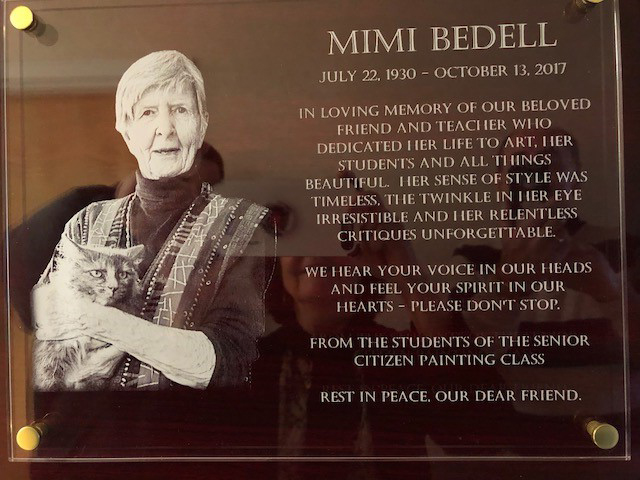 So, she began classes, not knowing even the most basic of drawing techniques. She laughs when talking about her first picture. Joan kept at it though, attending classes under Mimi at the local senior center. She attributes her growth as a painter to Mimi, describing her as "inspirational". Having direction when you are learning to paint is important, she believes. It keeps you from becoming discouraged.
Last fall when Mimi died unexpectedly at age 87, her class commissioned a plaque in celebration of her life. "We had such a wonderful experience and obtained much knowledge from her patience, understanding of art and the ability to assist each of us to excel beyond our expectations."
| | |
| --- | --- |
| | |
| Margaret Kelly, Shirley King, Mimi Bedell, Joan Clinton, Lorraine Asmus, Sylvia Wakefield, Judy Amarone | |
Joan's work has evolved, and in 2013 she won first place at the AOASCC Art of Aging exhibition. She describes the day she came to see the exhibition with Mimi and others from the senior center. At first, she couldn't find her painting, and started to be worried that it hadn't been hung. Then she turned a corner and there it was with the first-place ribbon.
Perhaps an even greater compliment of her art work was when her nephew commented on a painting, thinking she had purchased it. She had to take him up to the painting to show him her signature to convince him that she did actually paint it herself!
Joan savors each painting, only completing two or three in the year. She began with still life paintings, which she still loves to do. She has also painted photos from her many travels, including Africa and Italy. Most recently, she has taken up farm and snow scenes. She works from photographs, whether it's places she has visited, a still life she has set up or just a photo from a magazine that she is drawn to. Working from photos is easier, as shadows change so quickly in real life, and she also likes the creativity of adjusting the scene to her liking.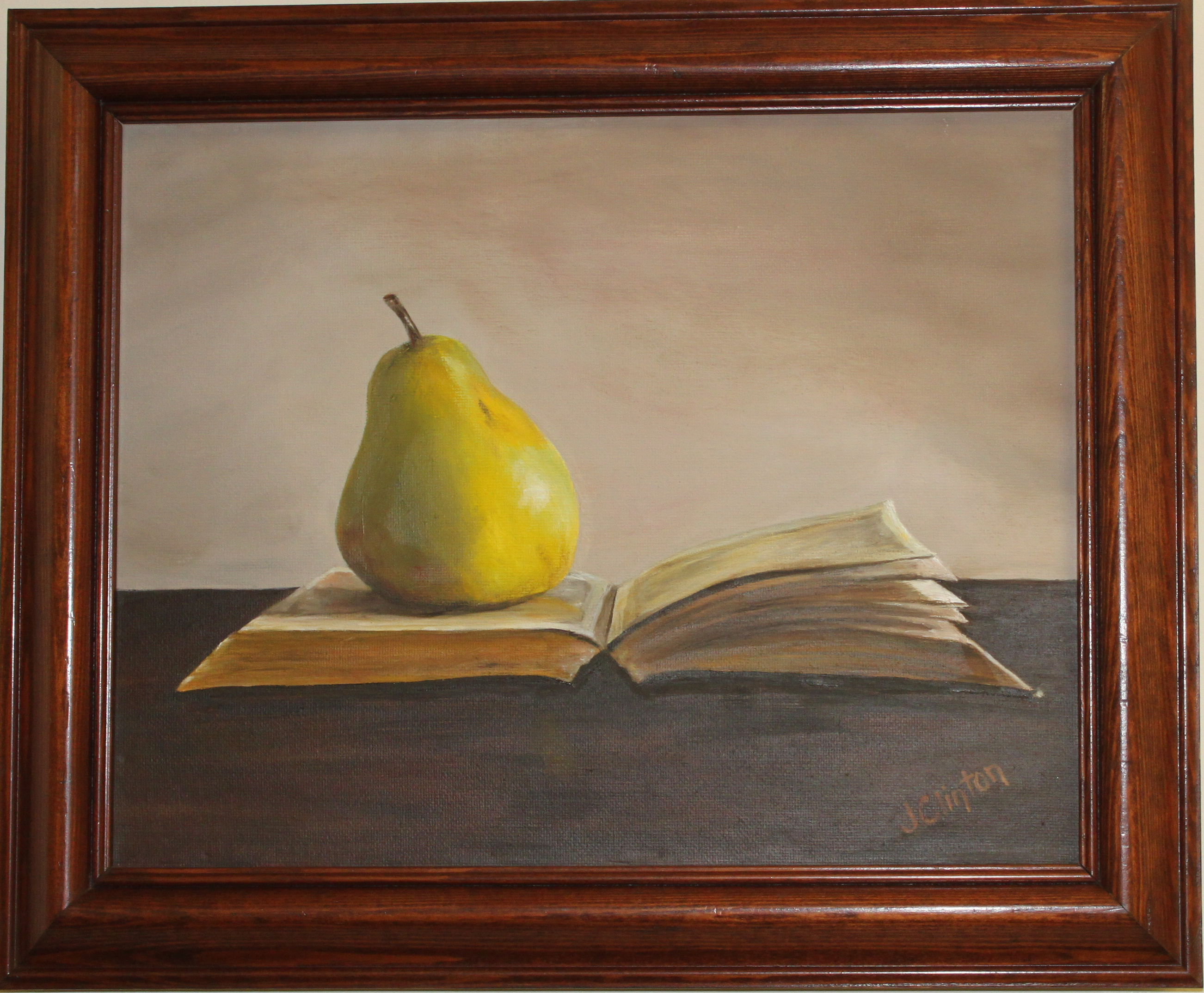 Painting takes Joan's mind off things and the two uninterrupted hours at the senior center painting each week provides just the right anecdote to always being on the run the rest of the week. She credits the manager for being "instrumental in providing us a wonderful environment to socialize and share our painting skills with each other and all those who frequent the Center."
She states that painting with others at the senior center is what makes painting fun. They are a really wonderful social group. "I am delighted to have joined other seniors to find a fulfilling hobby as well as many wonderful friends to be with on a weekly basis." No one is critical, even to those in the early stages of learning. Joan encourages everyone to give painting a try. Anyone can do it!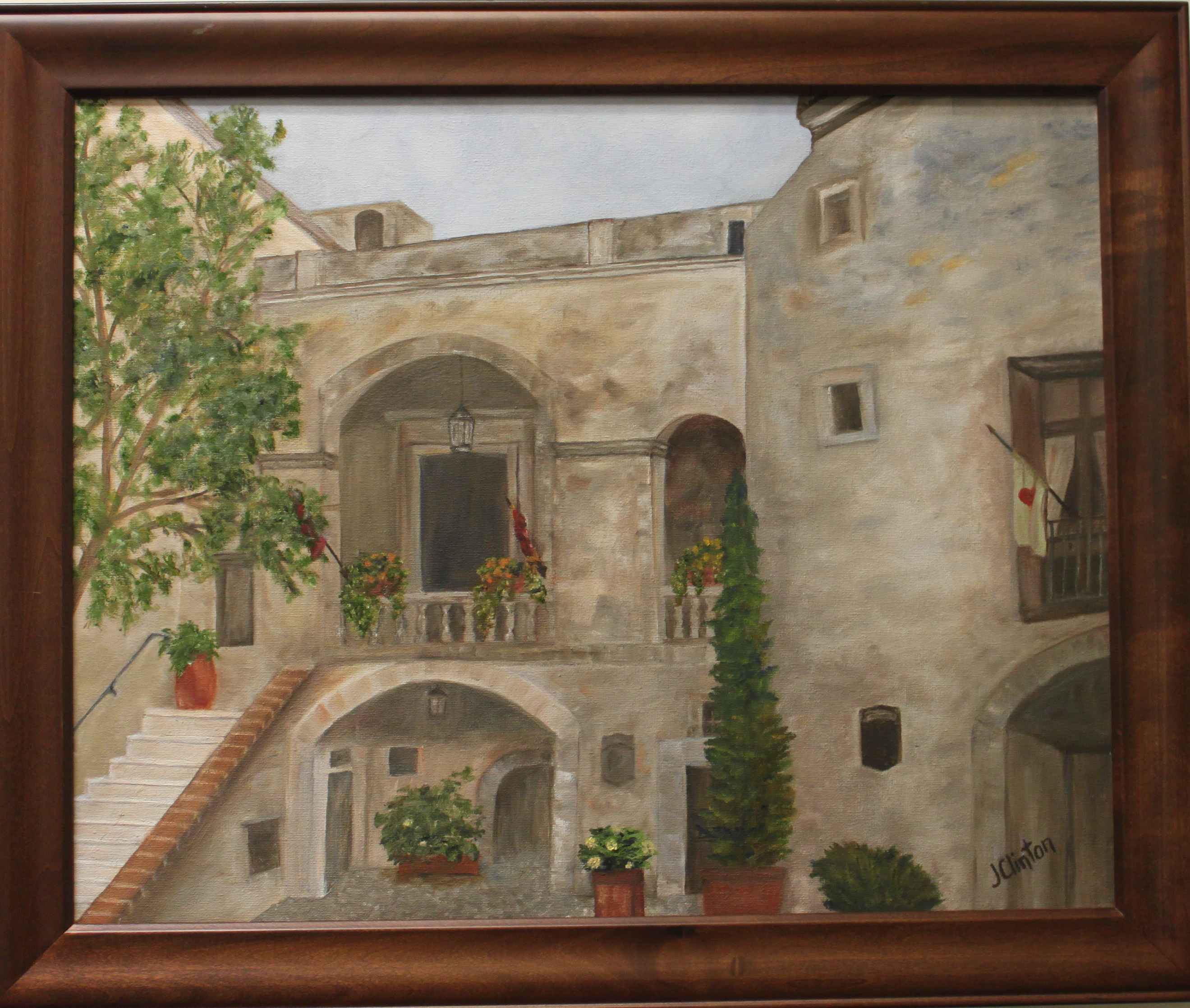 When asked about the Art of Aging, Joan said that having a place to display their art adds excitement to life. It is a reminder of why they are painting. She credits the Art of Aging for prompting the senior center to display works from the class. Now people will stop by the painting class to see what they are working on. There is such a feeling of happiness and enthusiasm that comes from being able to inspire others.
Click Here & find out how to register for this year's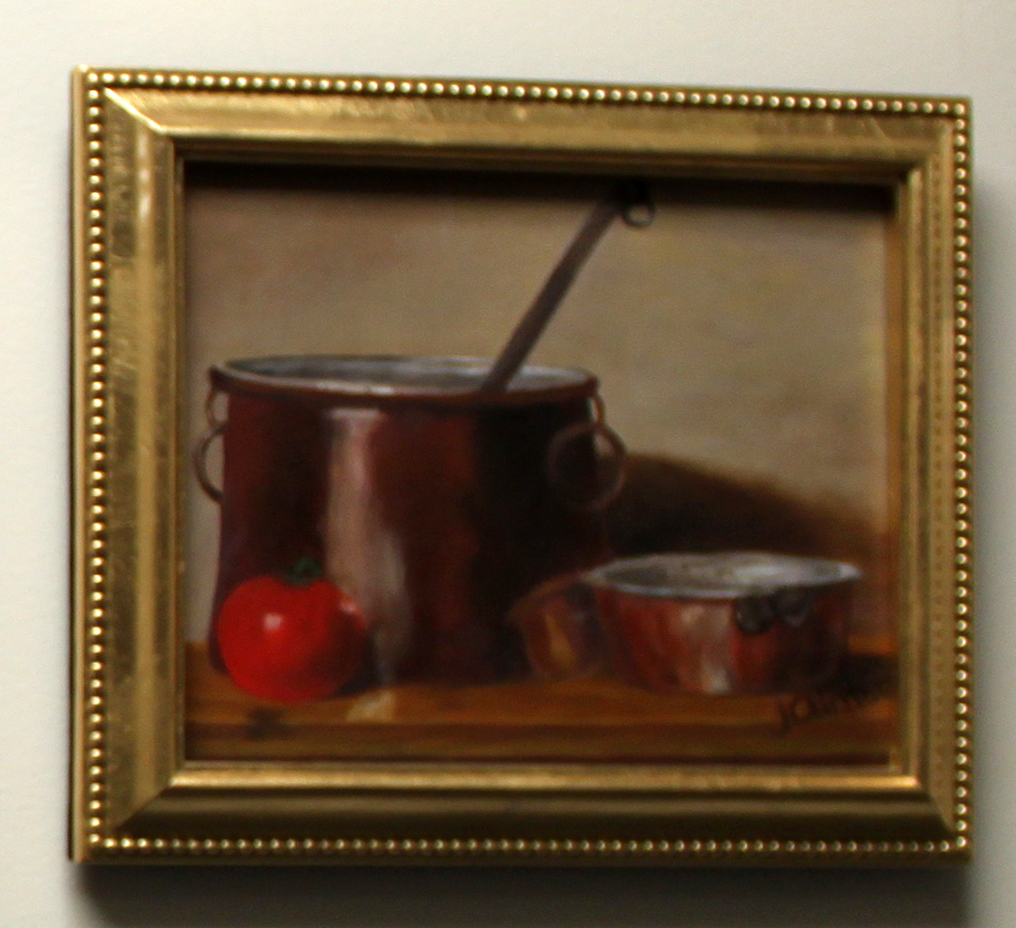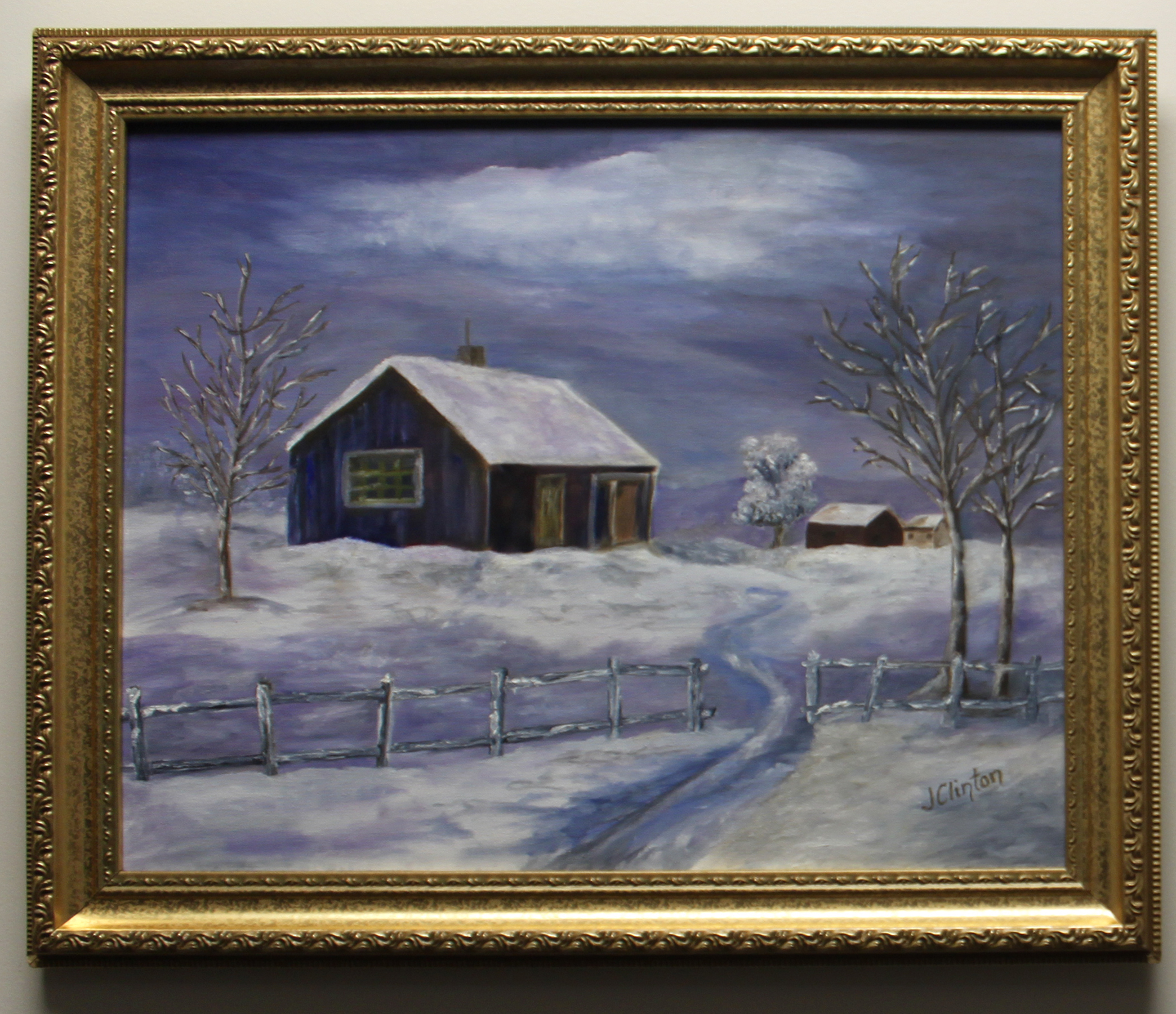 ---
Comments: