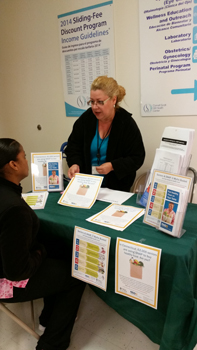 It costs a lot to live in CT. We have one of the highest costs of living in the country. For many, who are living on fixed incomes it gets harder to pay for groceries every year. SNAP can help! However, only 35% of older adults who are eligible for SNAP are receiving the benefit.
Janet Perez, Outreach Coordinator for the Agency on Aging of South Central Connecticut, is now providing assistance with enrolling for SNAP benefits at various locations in New Haven. Click here to find out where.

Click here to find out more about SNAP.
---
Comments: