SMP
Senior Medicare Patrol (SMP)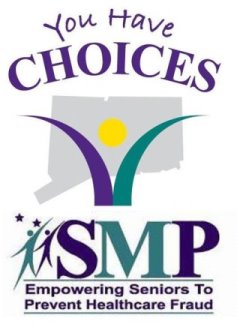 Through Senior Medicare Patrol (SMP), AASCC staff and volunteers provide education, assistance, and advocacy to identify, report, and prevent Medicare and Medicaid fraud, waste, and abuse and other health care related concerns, such as identity theft and internet drug scams. Contact us about becoming an SMP volunteer or for more information about hosting a presentation. More information about SMP in Connecticut is found on the State of Connecticut website click here ».
Contact us to find out more, to volunteer or if you think you've been scammed. You can also call us directly at 203-785-8533 - ask for SMP program staff Sharon DellaCamera.
Subject: FRAUD ADVISORY: SSA OIG Warns Public About "Disability Services" Phone Calls
FOR IMMEDIATE RELEASE

Social Security Inspector General Patrick P. O'Carroll is warning citizens to be aware of phone calls from unknown people who claim to have information about a citizen's application for disability benefits and offer assistance with the citizen's claim. The Office of the Inspector General received a report from a Maryland citizen who recently received several of these phone calls, even though the citizen had not applied for disability benefits.

The callers appear to be "phishing" for personal information—such as Social Security numbers or personal financial information—from unknowing citizens, who possibly have applied for disability benefits and thus might be inclined to provide information to the caller in furtherance of his or her claim.
See the full advisory at the OIG website.
As an Area Agency on Aging, AASCC is required to make a report if we have reason to believe that one of our clients has been or is currently a victim of abuse, abandonment, neglect, and/or financial exploitation. We are committed to our role of helping to ensure that you or your loved one is safe from harm and abuse.